Leather Spinnaker Sling Bag
Regular price
$105.00 USD
Regular price
Sale price
$105.00 USD
Unit price
per
Sale
Sold out
Introducing the Leather Spinnaker Sling: Your Ultimate Companion in Style and Functionality.
Experience the perfect blend of durability, luxury, and sophistication with the Leather Spinnaker Sling. Meticulously crafted to cater to your everyday needs, this sling bag is the epitome of minimalist elegance and functionality.
At the core of this exceptional accessory lies its tough yet luxuriously supple Leather. The strength and softness of the Leather we source ensures that your Spinnaker Sling withstands the test of time, maintaining its pristine appearance for years to come. Feel the touch of exquisite craftsmanship and indulge in the premium quality that only genuine leather can provide.
The adjustable leather strap adds a touch of versatility to the Spinnaker Sling. Effortlessly adjust the strap to your desired length and find the perfect fit that complements your style and comfort. Whether worn cross-body or over the shoulder, this sling bag adapts to your preferences, ensuring maximum convenience throughout your day.
The classic original Spinnaker design brings a timeless charm to your ensemble. Its sleek silhouette and refined details exude sophistication, making a statement wherever you go. This bag transcends trends and remains an enduring symbol of elegance, effortlessly elevating any outfit.
Inside the Leather Spinnaker Sling, you'll discover a thoughtfully designed interior. The single zipper pocket provides secure storage for your essentials, keeping them organized and within easy reach. No more fumbling through cluttered compartments – simply unzip and retrieve what you need in an instant.
Embracing the values of traditional craftsmanship, the Leather Spinnaker Sling is handcrafted locally. Each stitch and detail is carefully executed by skilled artisans, ensuring the highest standards of quality and attention to detail. By supporting local craftsmanship, you contribute to the preservation of age-old techniques and the creation of sustainable, ethically produced fashion.
Indulge in the luxurious simplicity of the Leather Spinnaker Sling. Immerse yourself in the world of premium materials, flawless design, and impeccable functionality. Whether for everyday use or special occasions, this sling bag is the perfect companion that seamlessly combines style and practicality in one extraordinary package. Elevate your accessory game with The Leather Spinnaker Sling and experience the pinnacle of refined elegance.
Care for your product can be found in the Product Care & FAQ page.
Sling Bag Measurements: 
5.5" tall 9.5" wide .5" deep
Sling Bag Features:

Premium Leather exterior

High quality all metal zipper
Premium Leather strap with high quality metal hardware
Linen Cotton lining

One Interior zipper pocket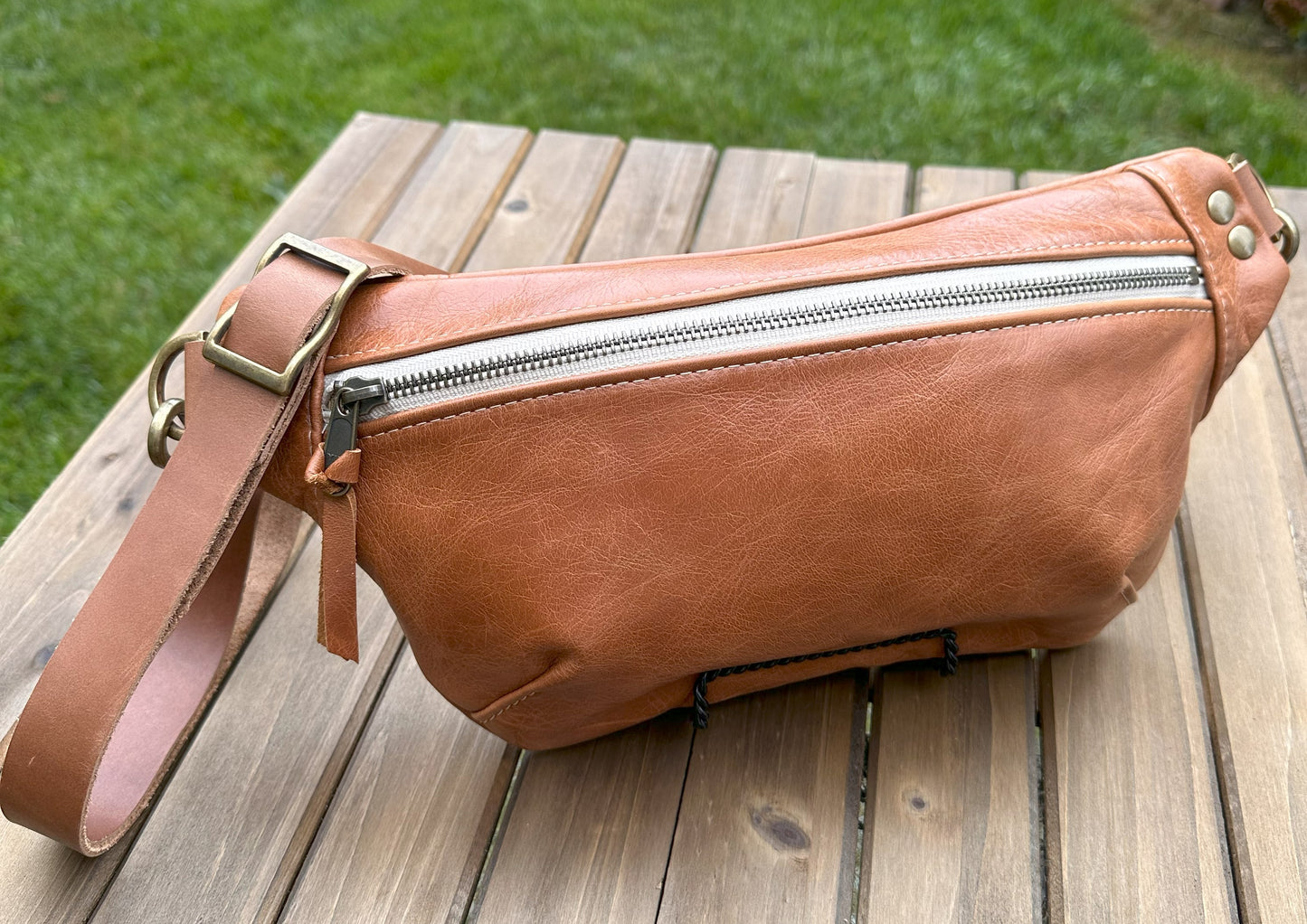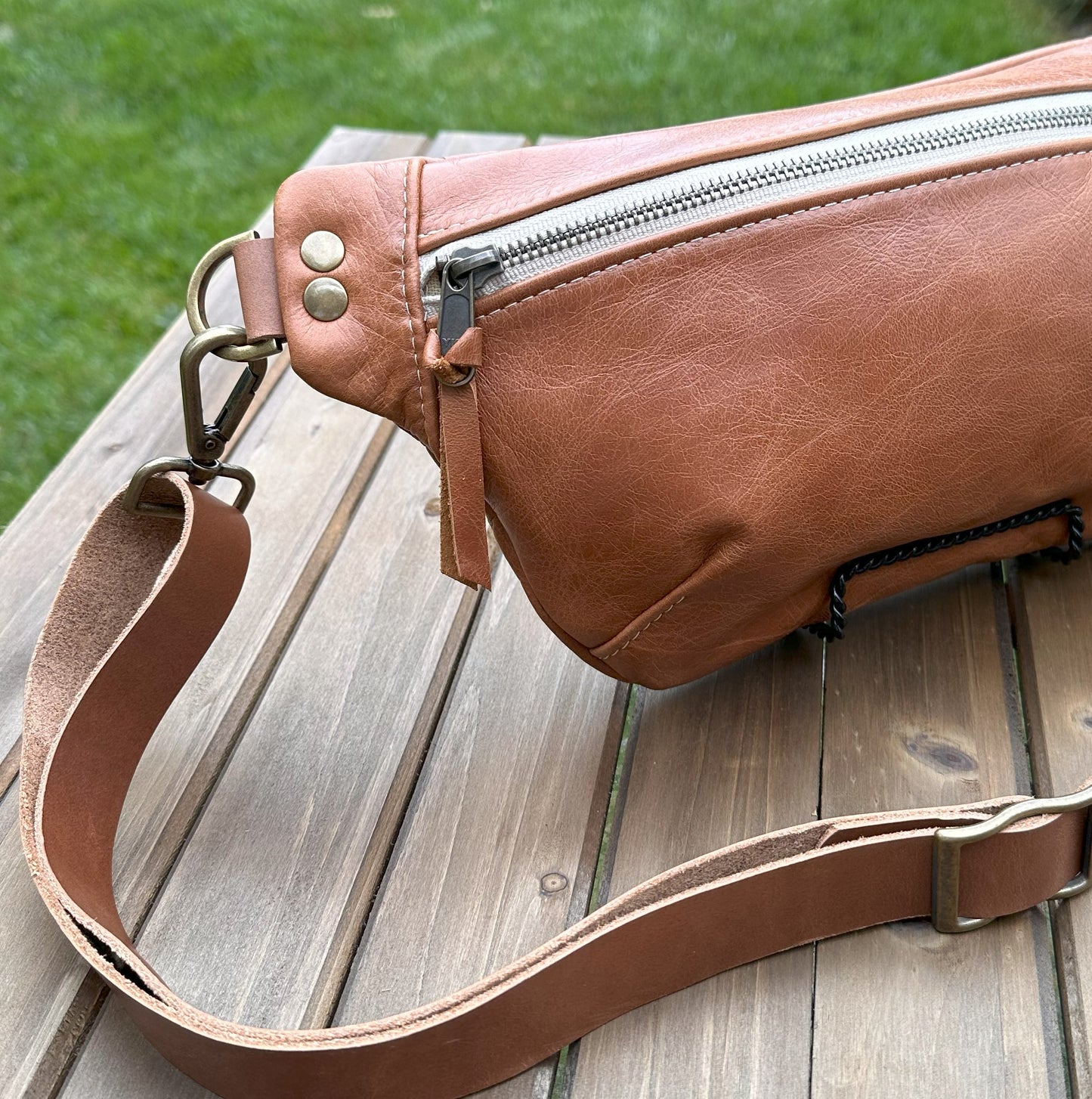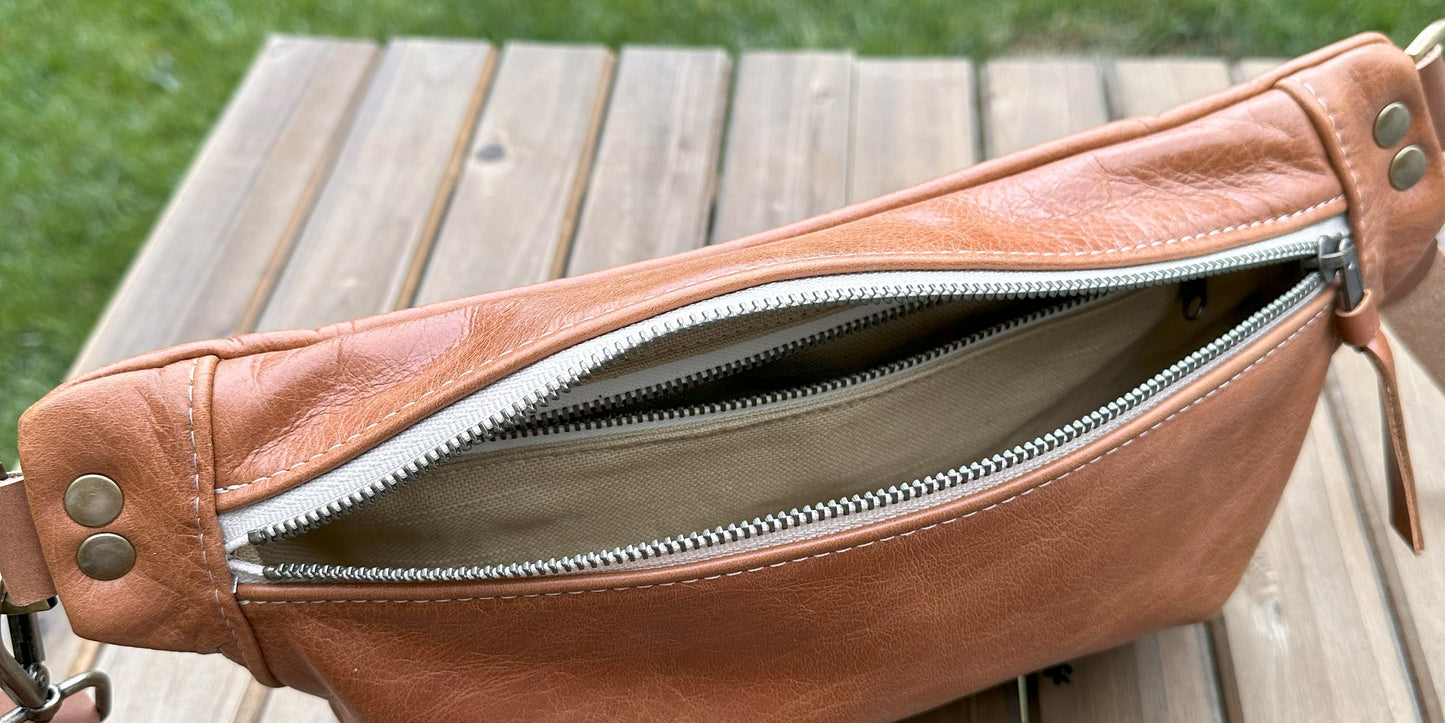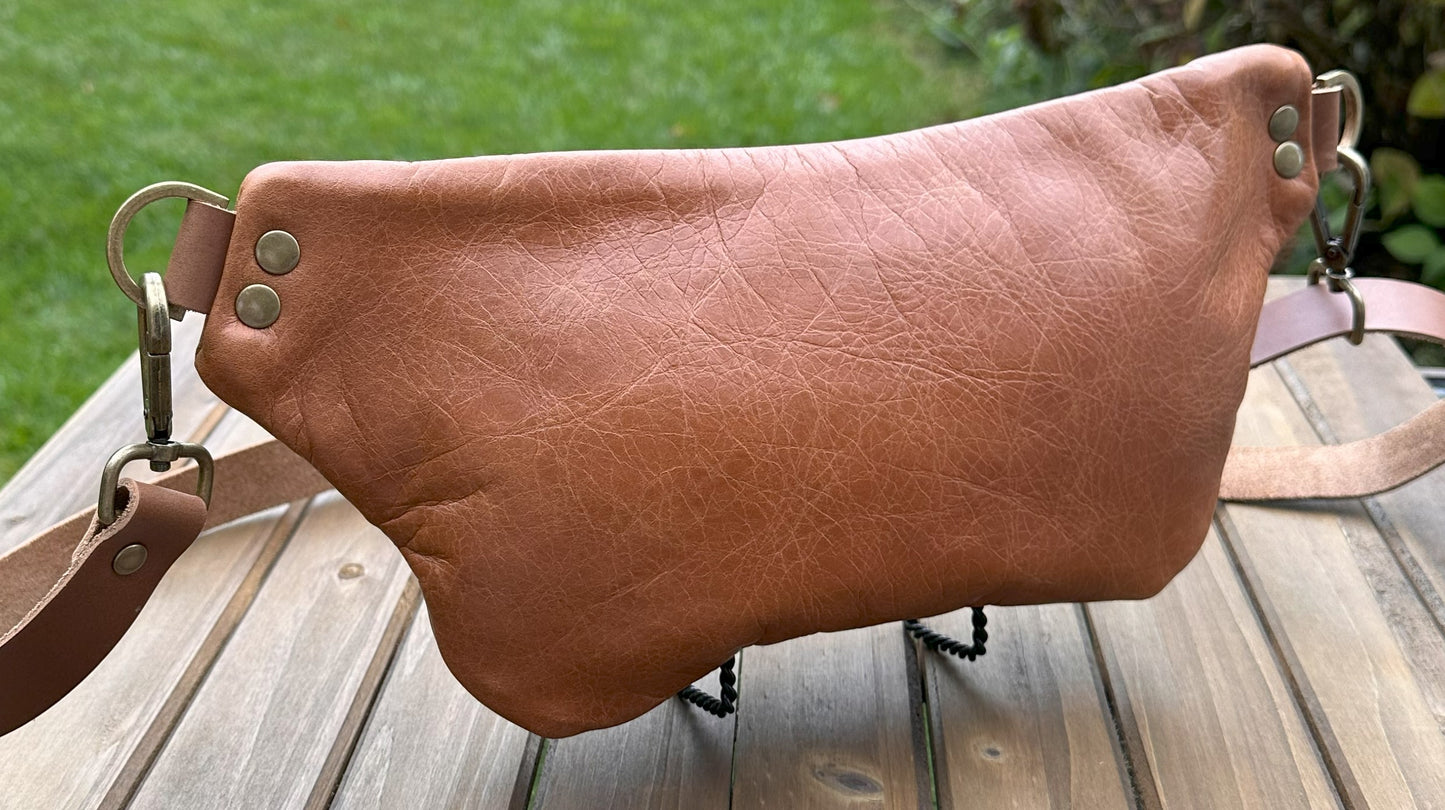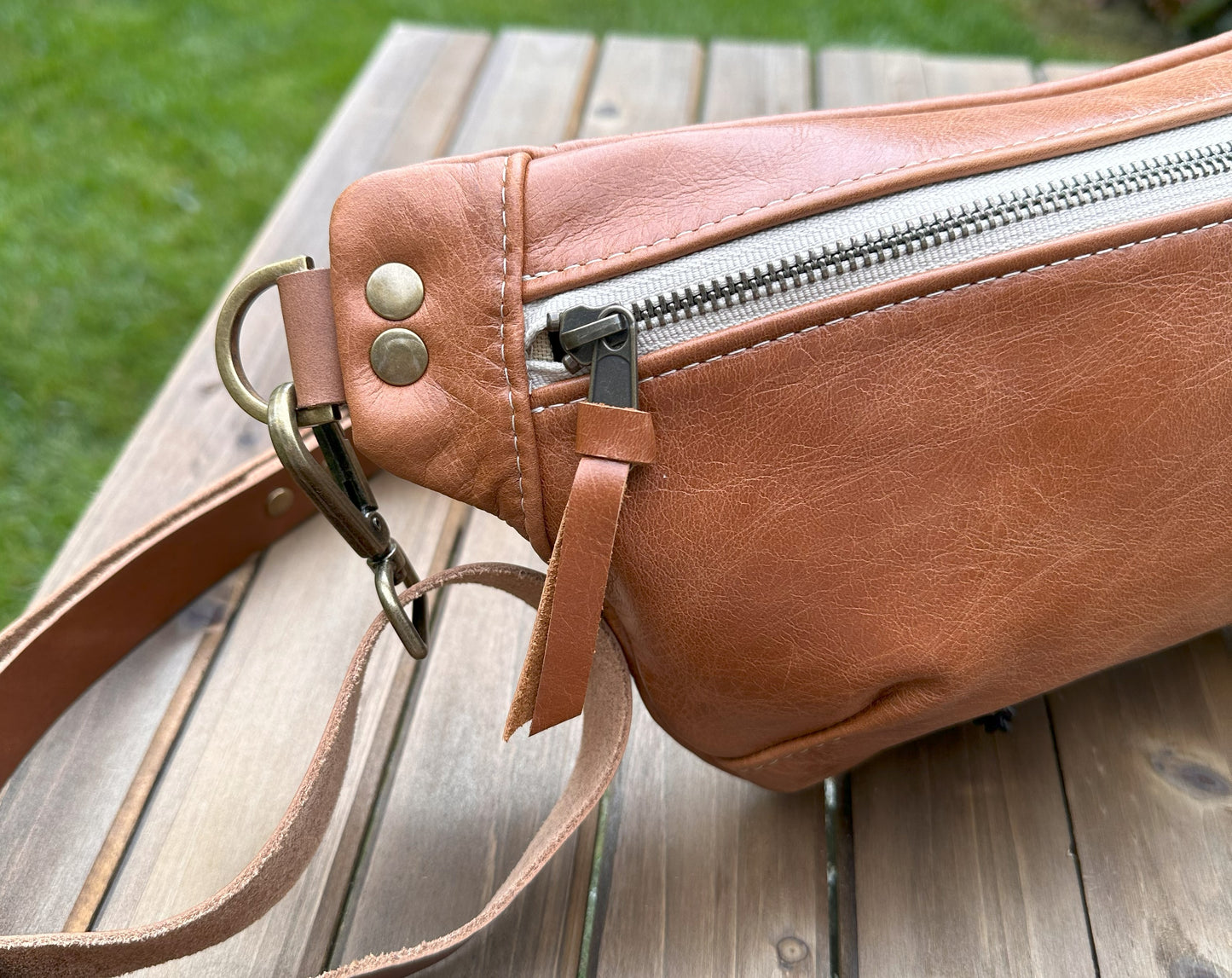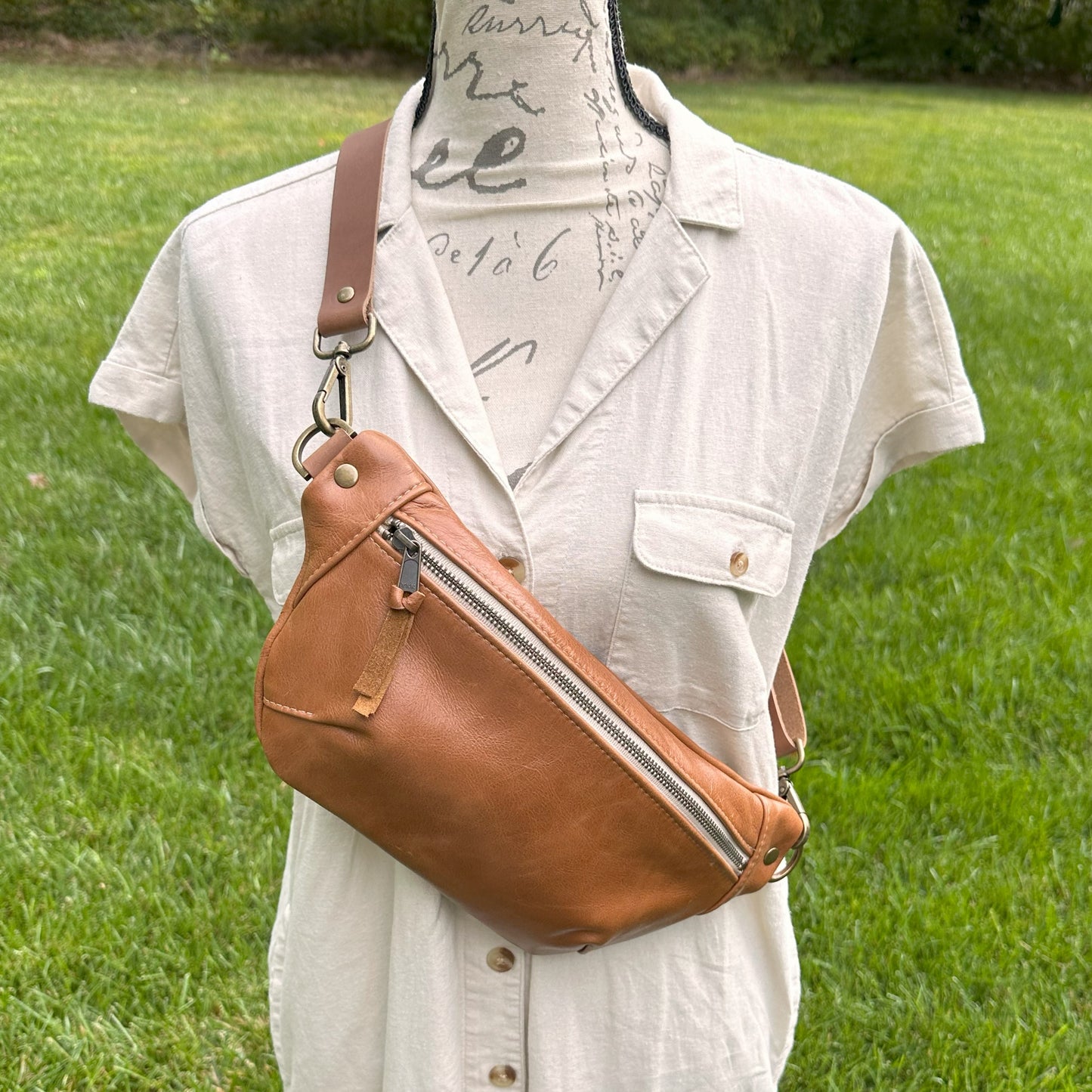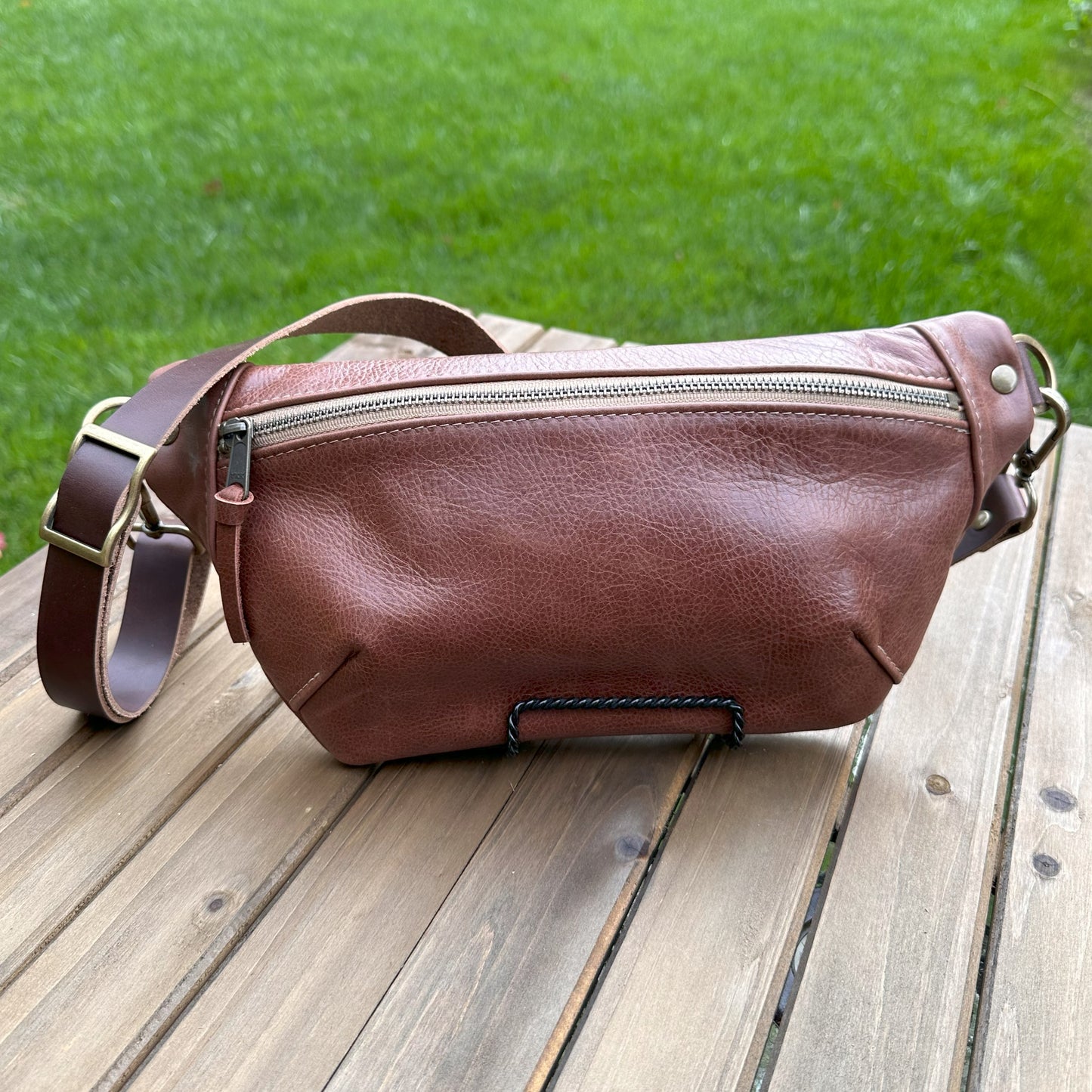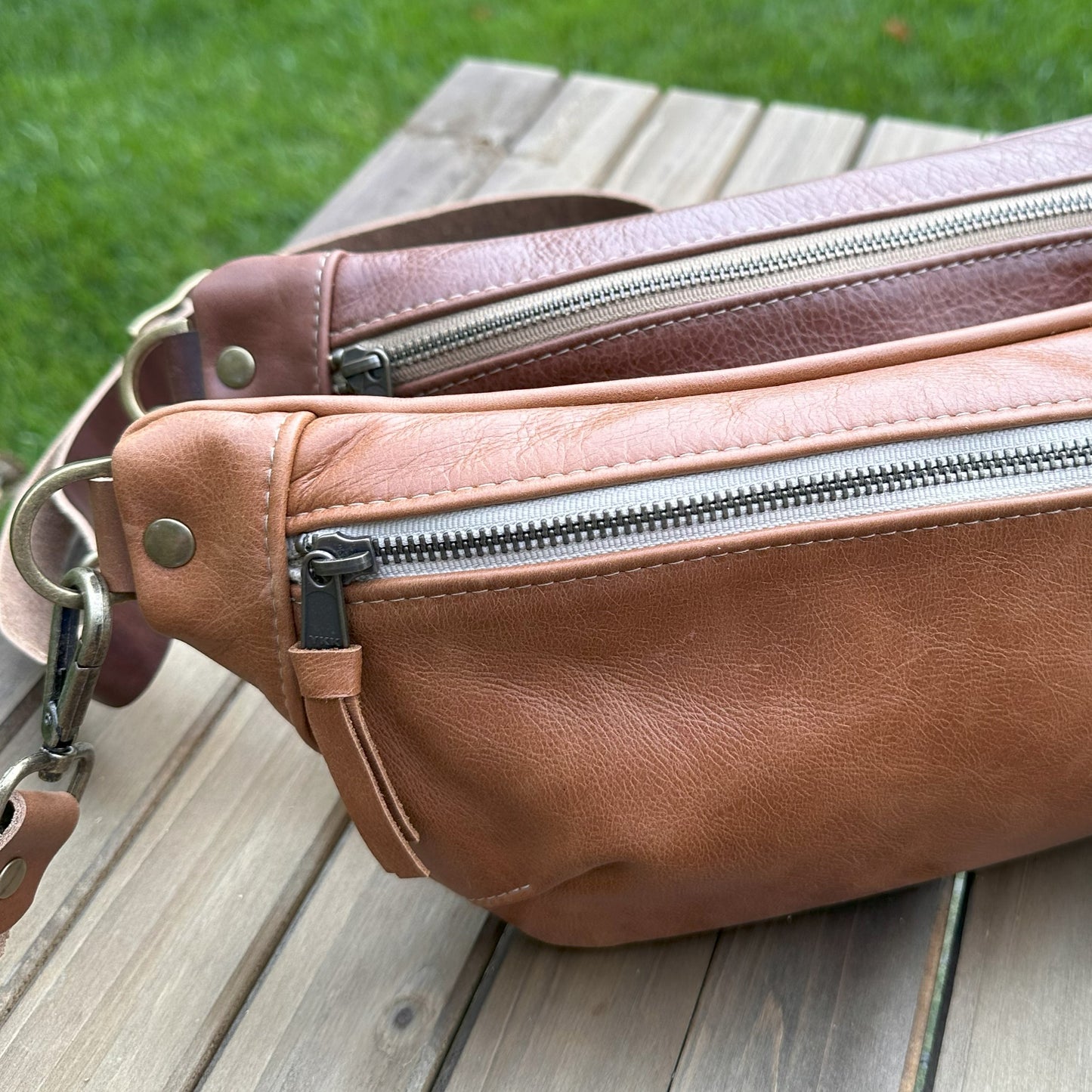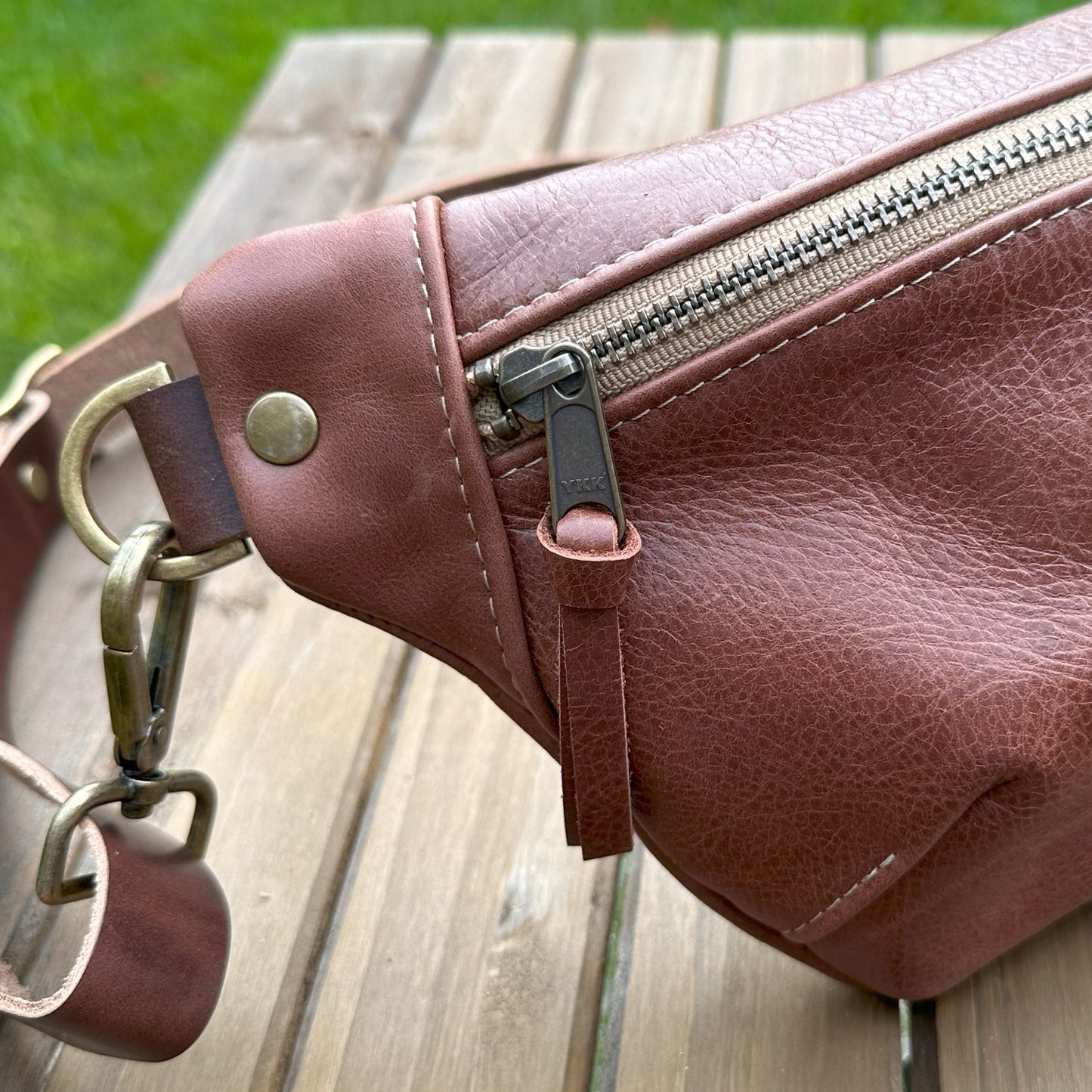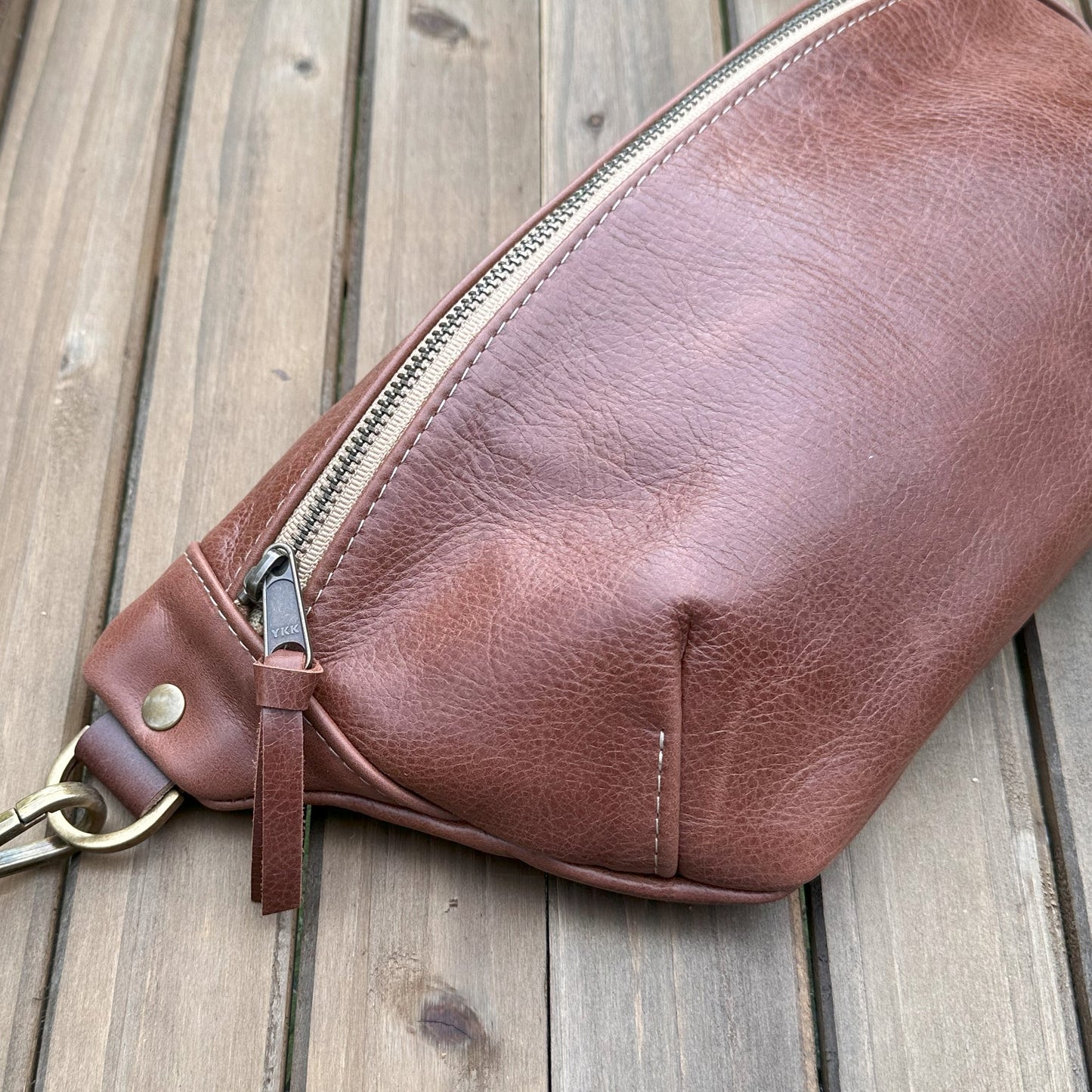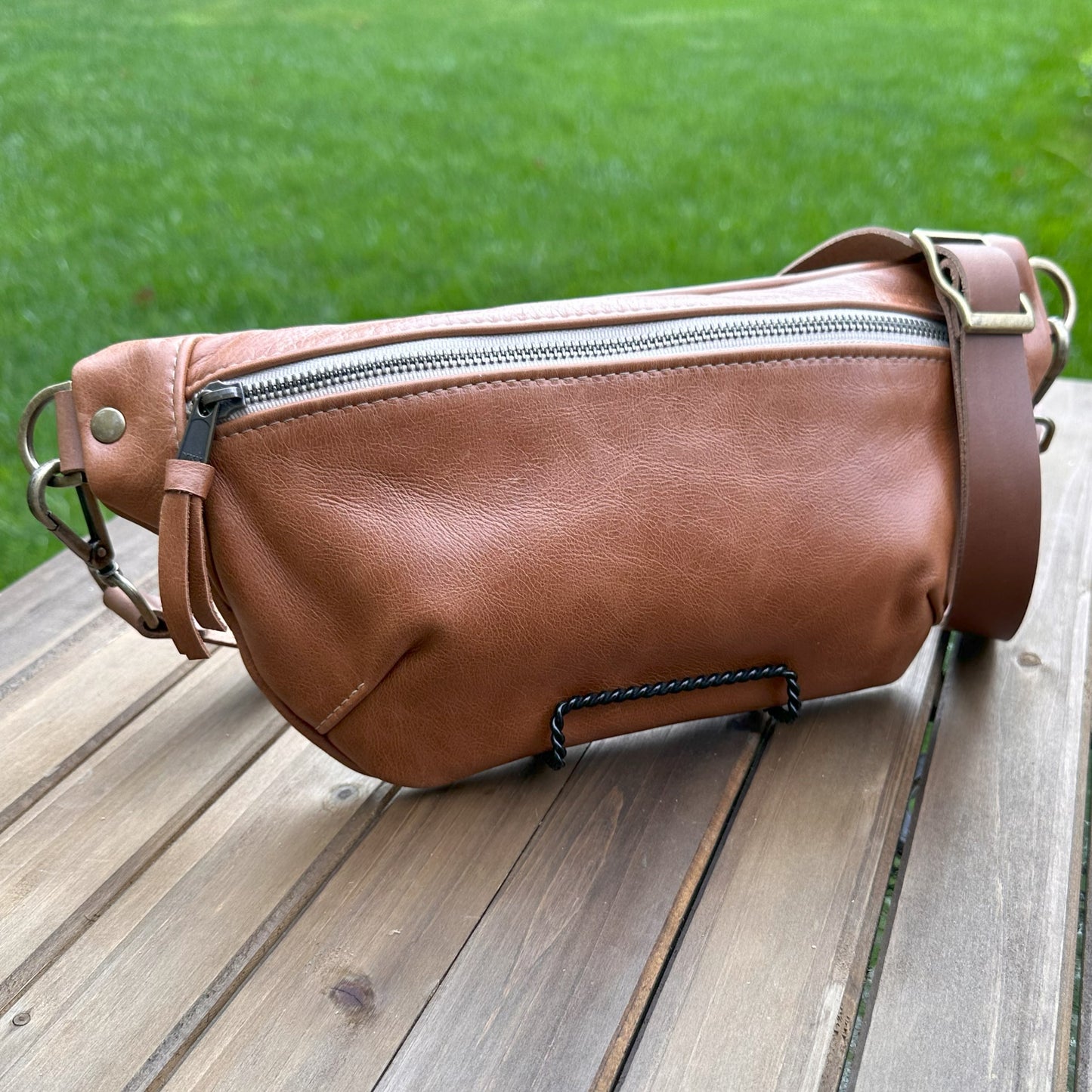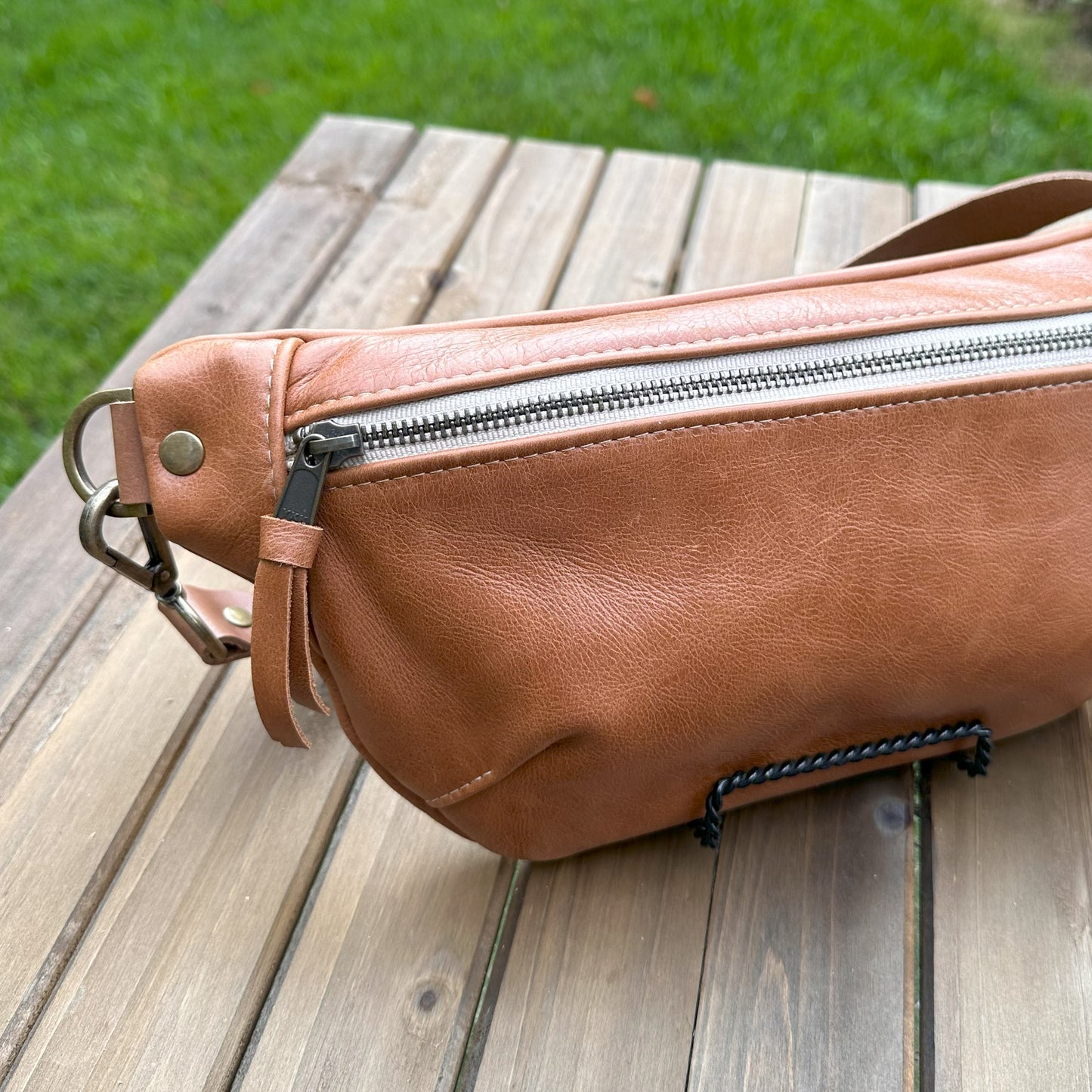 Local Shipping

Pickup can be requested within 5 miles of the 20764 zip code. Please update the "OrderSpecial Instructions" during checkout to request a local pickup.

Did you Know

I design or redesign all my produects and make everything you see. I strive to use the highest quality materials I can source.