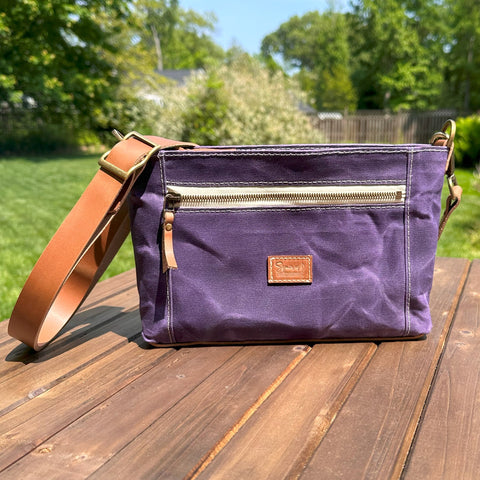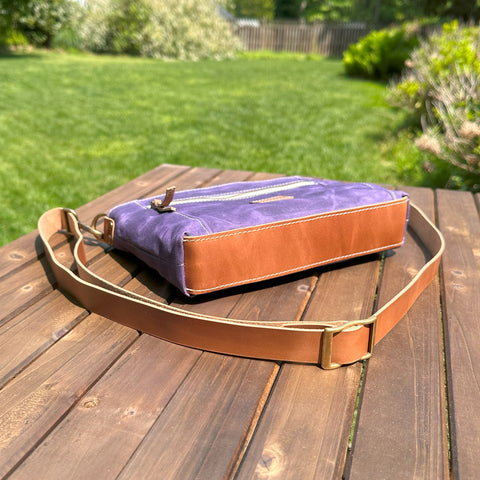 Parish Creek Crossbody in Amethyst Waxed Canvas with Wheat Leather
This Amethyst beauty is not only stylish but a practical bag designed to meet your everyday needs.  The Parish Creek is available in a selection of Bees Waxed Canvas, Bees Waxed Twill, or Bees Waxed Linen exteriors, this bag boasts a soft yet durable exterior that is both water and dirt-resistant, making it perfect for any weather. 
Available Parish Creek
Made to Order Parish Creek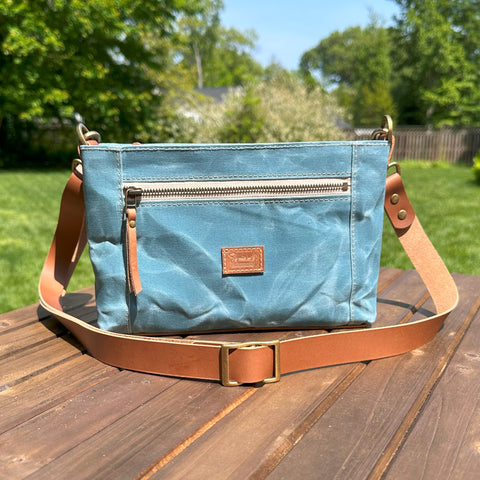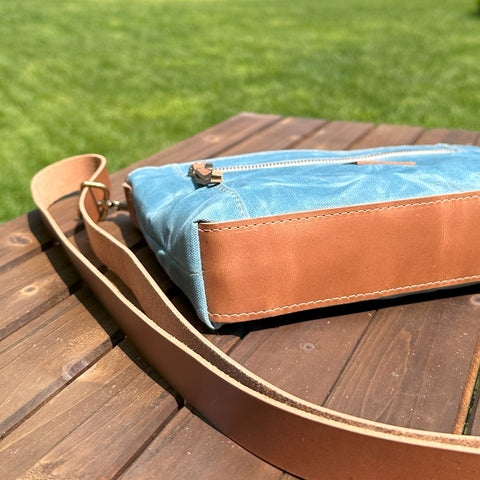 Parish Creek Crossbody in Steel Blue Waxed Canvas with Wheat Leather
The Parish Creek Crossbody has a distinct look that sets it apart from other crossbody bags. And this Steel Blue beauty will turn heads as you're running errands or exploring the city. With its high-quality materials and attention to detail, this bag is both stylish and functional, making it the perfect accessory for any outfit.
Available Parish Creek
Made to Order Parish Creek